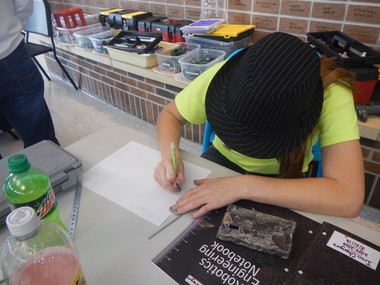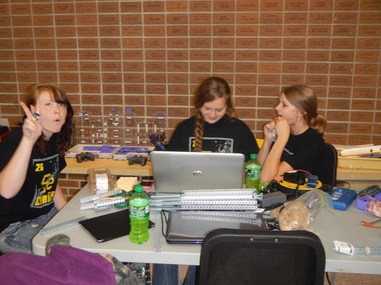 Past - 2013
Last year was team 4149C first year in robotics. The game last year was Vex Toss-Up. The team originally had 5 people but ended up with 4 after a student decided it wasn't in their best interest. All four members were new and it was often a challenge to agree on things but in the end they pulled through.
Their first tournament in Thief River Falls they had a design that the judges referred to as the "pancake flipper". It was basically a metal plate attached to an arm that flipped the boccie balls backward into the scoring goal. They placed 8th in the tournament trailing close behind the older kid team.
Their second tournament in St. Cloud went way better with a renewed design and higher hopes. Their new design consisted of a plexi glass trough with one roller to suck up the boccieballs. They won first in the tournament being in an alliance with the other Iron Chargers, Team 4149G, and the Boss Botz, Team 1080P.
In April they went to Worlds with Team 4149G. They say that the experience was amazing and that they would love to go to worlds again some day.
Future
Some of the future plans for Team 4149C is to improve their robot for this years competition, Vex Skyrise. They would love to learn more about the CAD program and learn more about the programming in RobotC. They plan to try their hardest and hope on making it to the biggest competition this year, Worlds competition in Louisville Kentucky. The Team would also want to get along better in the future as they have a difficulty resolving problems.